Daily Chrzan #26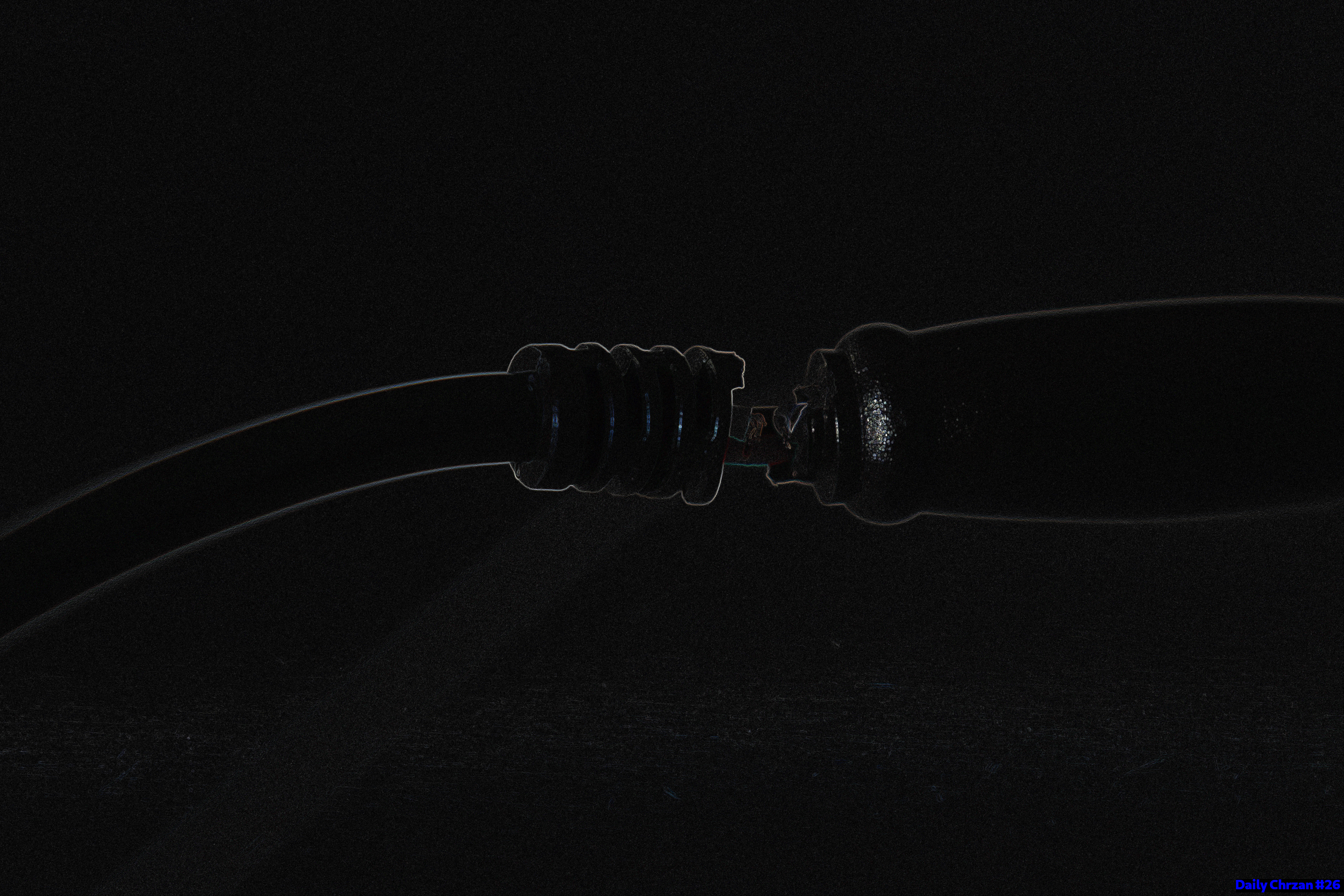 PL
ENG
Codzienna dawka Chrzanu.
A daily dose of Chrzan.
Ja to mam talent. Jak do tego doszło? Nie wiem. Teraz byłam ostrożna z laptopem, a zapomniałam o ładowarce. Odpowiednio zgięta działa [UPDATE: przestała], jednak muszę zamówić nową. Okazja, żeby ponarzekać na podejście producentów. Wystarczyło zrobić inny kształt wtyku, lecz według nich jeśli się sprzedaje, to nie ma co się starać.
"Ale Janina! Nie powinnaś była wykrzywiać kabla. Jesteś głupia."
Pleple-sreple. Czasami pozycja ciała sprawia, że przewód się wygina. Mogę podtrzymywać nogami, tylko będzie niewygodnie. Drobna zmiana konstrukcji i problem z głowy, a produkt będzie porządniejszy. Ale nie! "Najprostsze rozwiązania są najlepsze i jedynie lenie zrzędzą" - tak się usprawiedliwiają leniwi projektanci. Nie dam się propagandzie.
Twórzcie rzeczy, które przetrwają wieki, a nie szajs na dwa lata , żeby móc sprzedać tego więcej.
I have a special gift. I was careful with the laptop now and forgot about the charger. With proper setting, it works [UPDATE: it died], although I must order a new one. That's an opportunity to criticize manufacturers' approach. It only needed an L-shaped plug, but if it sells, they have no reason to try better.
"But Janina! You shouldn't bend the cable. You're stupid."
Mumbo-jumbo. In certain body positions, it's hard to avoid. I can keep the wire straight on my legs; nevertheless, it's uncomfortable. A small change in the construction and the problem is off, and the product is more decent. But no! "The simplest solutions are the best, and only lazybones complain" — some lazy designers said. I don't believe the propaganda.
Create things that will survive ages, not junk that will last two years to sell more of it.
Oczywiście żartuję. Urwało się z mojej winy, aczkolwiek nadal wtyczka pod kątem by pomogła. Nie wydaje wam się, że przedmiotom często brakuje oczywistej funkcjonalności? Przykład — drukowanie miarki na przezroczystych butelkach byłoby świetnym pomysłem. Firmom nie zależy.
I'm joking, of course. It broke out of my fault, though still a different plug would help. Doesn't it seem to you that objects often lack obvious functionality? An example — printing a measure on transparent bottles is a great idea. Companies don't care.